eXp Realty Reaches 87K Agents in 2023
Posted by Christopher Lotte (eXp Realty) on Tuesday, May 9, 2023 at 2:33:01 PM
By Christopher Lotte (eXp Realty) / May 9, 2023
Comment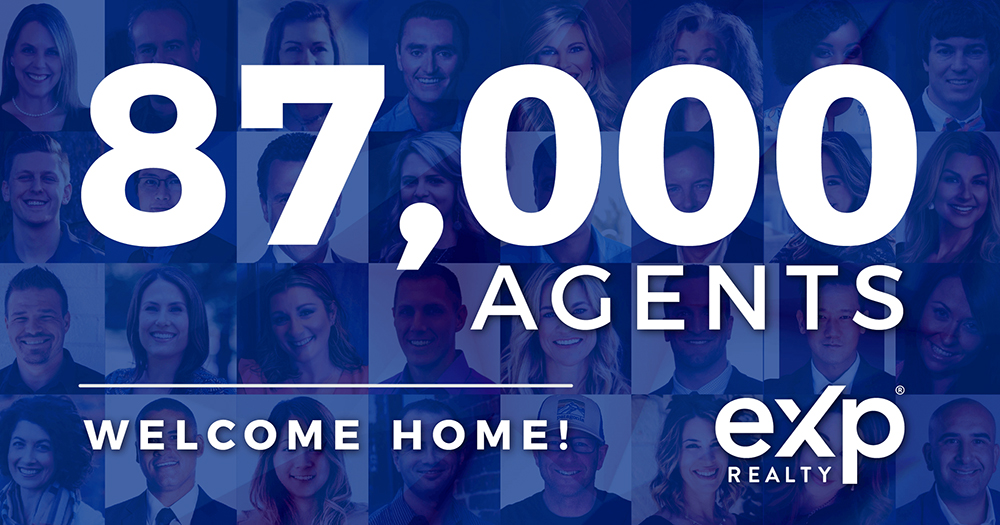 Join the World's Fastest-Growing Cloud-Based Brokerage
eXp is a global online brokerage that's powered by top agents and cutting-edge technology.
Whether you're a real estate agent or have a team, or you're thinking about a career in real estate, eXp Realty offers every agent the unique opportunity to become a shareholder in their own company, and celebrate the company's financial success. Join more than 86,000+ agents worldwide who are growing their business, income, and skills with eXp.
About eXp
eXp is one of the world's fastest-growing real estate brokerages. Founded in 2009, we are now in 24
countries around the world with a community of over 86,000+ real estate professionals, all connected through our unique cloud-based platform, eXp World.
Learn why more agents and brokers are making the switch to eXp Realty at: https://www.thebuckeyerealtyteam.com/why-join-exp-realty/